Visa Debit Card Featuring Harriet Tubman Doing a 'Wakanda Forever' Salute Hit With Jokes and Criticism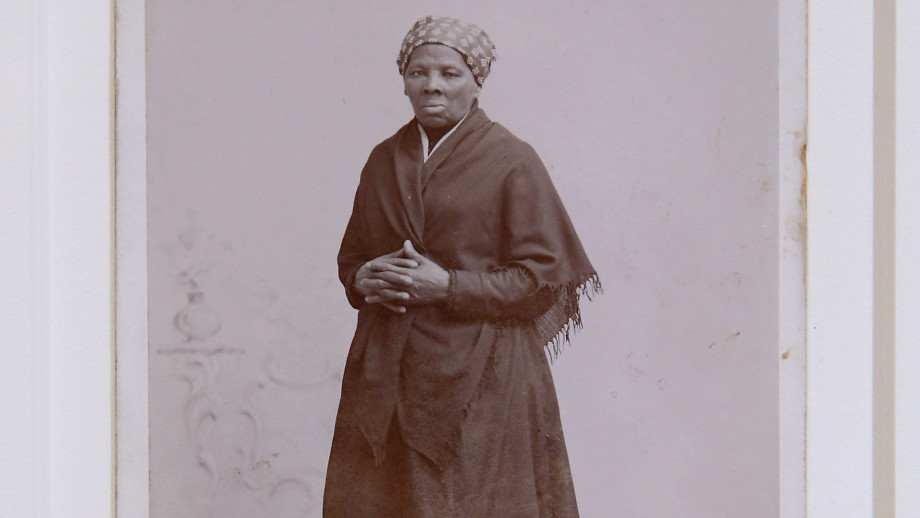 Image via Chip Somodevilla/Getty
OneUnitedBank decided to release a visa debit card that features an image of abolitionist Harriet Tubman doing what looks like the Wakanda Forever salute​​​​​​ from the MCU's Black Panther movie.
The bank, which is black-owned, took to social media to announce the limited edition card and called it "a symbol of Black empowerment."
Our limited-edition Harriet Tubman Visa Debit Card is a symbol of Black empowerment. Don't miss out! #GetTheCard today! #HarrietTubman #BlackHistoryMonth #BankBlack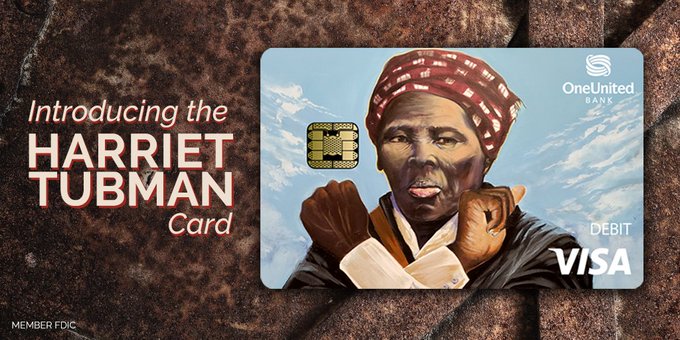 https://t.co/LWbOmRjNcy pic.twitter.com/okLTuJskXC
— OneUnited Bank (@oneunited) February 13, 2020
"We have the power to place Harriet Tubman on a global payment device in celebration of Black History Month," Teri Williams, President & COO of OneUnited Bank, said of the release. "This symbol of Black empowerment in 2020 will pave the way for the Harriet Tubman design on the $20 bill." The image that's featured on the card is from Addonis Parker's "The Conqueror" painting.
Needless to say, people on social ripped the card to shreds with criticisms and jokes. Check out some reactions below.

*Escape* high interest fees with our new Harriet Tubman Visa card pic.twitter.com/TZvwmKctjQ
— Pastor Juanita Rent-um (@seelolago) February 14, 2020
When I pull out my Harriet Tubman Wakanda Visa Card at Cracker Barrel pic.twitter.com/iqOCvbSrz7

— Mr. New Era (@iJkiddRox) February 14, 2020
pic.twitter.com/YR2UrM0Hht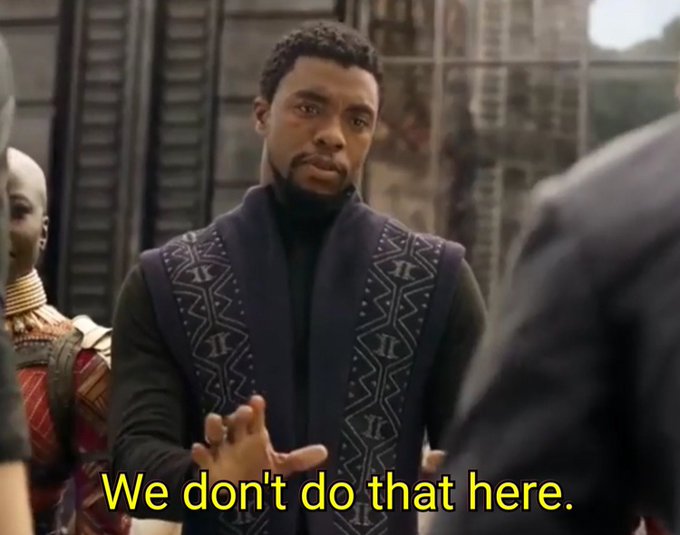 — Cleo Jones Jr. (@theKelizabeth82) February 13, 2020
When Kristy sees me pull out my Harriet Tubman VISA card at Starbucks pic.twitter.com/636Mj9YHPI
— Maceo Boyce (@maceoboyce) February 14, 2020
When I pull my Harriet Tubman VISA out my wallet at a racist location pic.twitter.com/14m8NhnPi3
— Al-Shabazz (@shabazz_jab) February 13, 2020
No y'all did not put Mother Harriet Tubman on the front of a Visa card set tripping on Wakanda. Throw BHM 2020 in the trash. https://t.co/X3F5dQ4Crt
— DLM (@D_Lamar622) February 13, 2020
DO YOU THINK HARRIET TUBMAN WAS WALKING AROUND SALUTING WAKANDA WHILE SHE WAS TAKING SLAVES???? TO FREEDOM? https://t.co/1yhWavQy0m
— marv (@ofstarvinmarrv) February 13, 2020
"Wakanda forever"- Harriet Tubman https://t.co/FWpYuwbk81
— Trilly X (@TylerIAm) February 13, 2020
I'm getting this card and all of my future transactions will go down like this:
"And how will you be paying for this, ma'am?"
"It depends. Wakanda payment methods do you accept?"
Slams down Harriet Tubman Wakanda Card. 😁 pic.twitter.com/2eLraOvBK4
— Dr. Victoria Dooley (@DrDooleyMD) February 14, 2020
I know yall don't got Harriet Tubman on this bank card doing the Wakanda salute. https://t.co/Zvq7eFiLkT
— fantasia's babyphat bag (@yaassciarra) February 13, 2020
Ive always said that if there's anything on this Earth that I've always wanted on my debit card it woul be Harriet Tubman throwing up "Wakanda Forever" https://t.co/hVwNi49qPq
— y'all some bammas (@Deion_Slanders) February 13, 2020
Content retrieved from: https://www.complex.com/life/2020/02/harriet-tubman-visa-debit-card-criticized-for-featuring-wakana-forever-salute?utm_campaign=complexmag&utm_source=twitter.com&utm_medium=social.